 Real Time Location System
Powerful Business Intelligence for Healthcare
Versus gives your facility the power to locate patients, staff and equipment in real-time. But we do more than just tracking with RTLS. We excel at clinical automation and process improvement. The result: integrated systems, optimized patient flow, improved care and safer, happier patients and staff.

Whether you're looking for advanced patient flow and automation applications, or just the simple ability to locate patients, staff and assets, Versus offers a scalable RTLS platform to meet your enterprise-wide needs.
Discover healthcare's most advanced real-time locating system, including infrared and Wi-Fi RTLS technology. As a clinical location, automation and awareness tool, Versus supports the work you do with patients.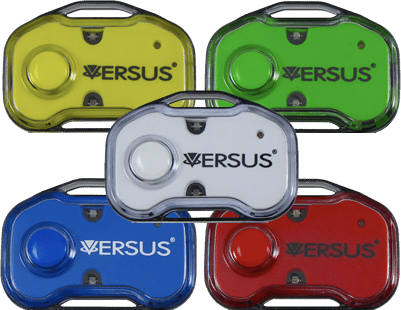 What is RTLS?
Think of RTLS as GPS for the indoors—a system that displays the real-time locations of people and things on a floor plan of a building, or in a list. At Versus, we take location information a step further, combining it with a powerful business intelligence engine to automate workflows, optimize operations, and improve the patient experience.
Accuracy Where You Need It with Minimal Hardware
The typical Wi-Fi RTLS attempts to add room-level accuracy with multiple pieces of hardware for every room. Versus is the only RTLS that allows you to add care-level accuracy using just a single, discrete sensor in each location.
Par-level asset management
Asset utilization reporting
Nurse call registry and call cancellation
Patient visit progression
Nurse rounding alerts and reports
Patient to staff assignment
Equipment assignment to patient
Caregiver interaction / infection control reporting
Chair Level
Particularly important for:
Dialysis patient management
Infusion therapy management
Chair-level locating provides treatment time and very precise infection control reporting.
Don't Be Shy
Drop us a line anytime and a member of our team will be happy to help