Service is our Business and our Customers are the Proof
The superior sales and technical support team at Executone of Louisiana provides extensive communications expertise to our customers, bringing about the foundation for our success in the telecommunications industry.

Companies come and go; names change; there are merges and acquisitions. But for over 55 years Executone has been steadfast in our commitment to providing innovative communication solutions to businesses of all sizes in the state of Louisiana as well as east Texas.
Established in 1961, with two employees and one office, Executone has grown to 5 offices and 40 employees over the past 55 years, with a client base that exceeds 3,000 customers. Whether it is business telephone systems, critical Care communications, network services, or cabling, Executone Provides systems that meet the customers needs now and in the future.
Combining employee expertise and multi year experience in our market has allowed us to be one of the leading communication solution providers in our area. Our factory certified sales and technical staff allows Executone to design, service, and install systems that increase productivity, and profitability. This in turn allows our customers to be competitive in their markets and stay ahead of the competition in the new millennium.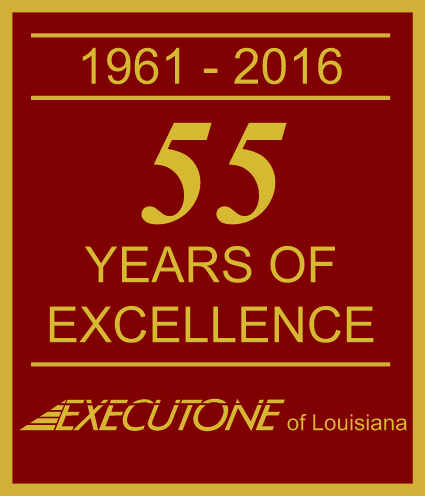 Don't Be Shy
Drop us a line anytime and a member of our team will be happy to help